Virtual Kitchen Designer
Use the kitchen designer to take your current kitchen colors or the colors that you plan to have for walls cabinets flooring etc. and select countertop materials that go well with your plan.
3D kitchen designer Move around the space you have designed and take screen shots of your design.
Because 3D has larger file format it may take a little longer to load on slower connections.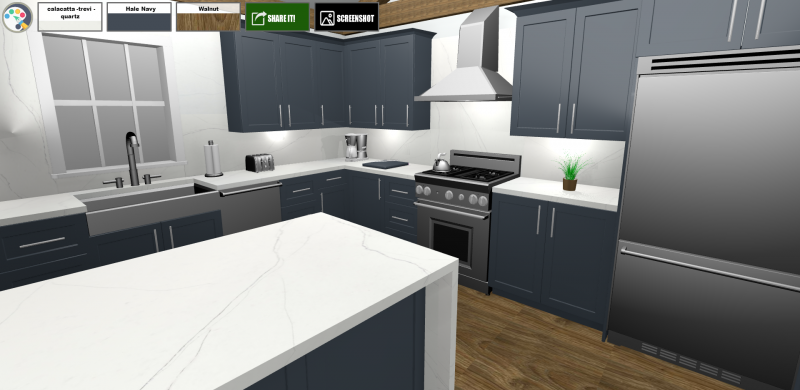 2D Kitchen Designer
We also have this basic designer that is 2D that is a bit faster to load and manipulate.